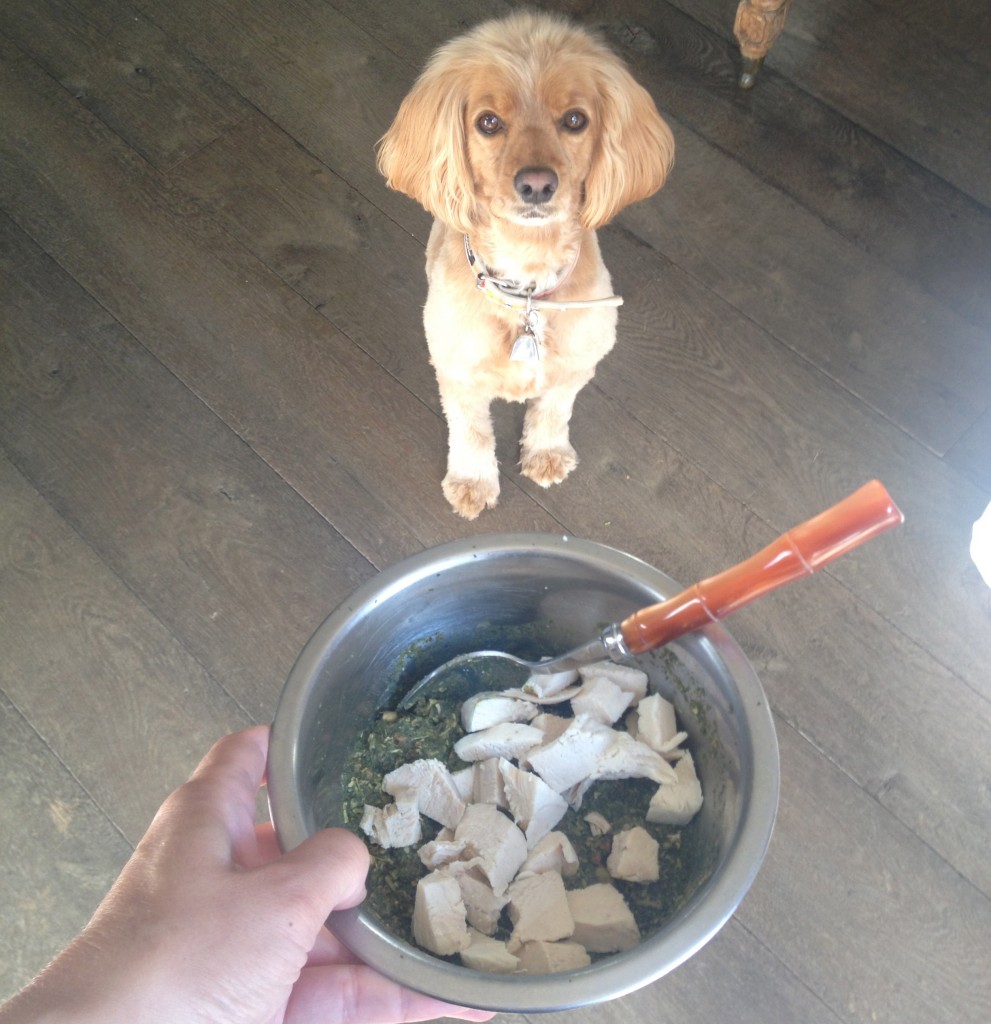 Our little furry friends are mammals, just like us. So why does it seem unusual to feed your dog organic healthy food? Why shouldn't the food you feed your dog or your cat be good enough for you to eat, too?
While it's perhaps over-indulgent to spend time seasoning your dog's dinner, it's nothing short of sensible to feed your pets organic food that's good for them. Interested in saving money on vet bills? Just like human health, your pet's health rests on a foundation of good food and exercise.
If you have time, it's good to get in the habit of making your own pet food from scratch. But like feeding your family a balanced vegan diet, creating a balanced meal for your pets takes time and knowledge.
Enter The Honest Kitchen, a San Diego pet food company you can trust.
What they do is this… they offer a dehydrated, raw, vegan vegetable mix with added supplemental nutrition. It's dehydrated at low temperatures, unlike dried kibble foods, which are baked at high enough temperatures to make them go brown, destroying most of the original nutrition from the ingredients. Kibble is very highly processed fast food that's convenient for humans to scoop and go. The Honest Kitchen raw dog food is very minimally processed food. It's very similar to what you'd make in your own home kitchen, given the time and the freshest organic vegetables.
It contains sweet potatoes, cabbage, spinach, pumpkins, celery and kelp, which is a sea vegetable. It also contains fruit, including banana and coconut, and dietary supplements, including Vitamins D3 and E, amino acids, and choline chloride. Ingredients are grown in America where possible, and while this product isn't 100% organic, it does contain a high proportion of fresh organic produce.
The main difference between your home-made vegetable dog food and The Honest Kitchen dog food is that it has the convenience of kibble, but a ton more nutrients and flavor.
What you do is this… mix their dried food with water to reconstitute, then simply boil some animal protein, (for example, organic chicken), then dice the meat, and mix about half veggies to half meat.
That's it! Super healthy, super delicious, and… irresistible!
Please let us know what you think by leaving a comment...
Like this page? Please link to us and let the world know!