Water on this Blue Green Planet
by Edward Goldberg, Executive Director, Catalysta Networks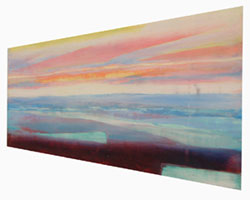 Catalysta is a new online education forum at www.catalysta.org
The aim of the site is to strengthen links between social, economic and environmental issues in secondary school and university curricula. Our aim is to support students worldwide in this era of multinational communications. Schools from the UK, USA, and Israel are currently set to participate, and final discussions are underway with schools in Italy, India and Zambia. Participation is free, encouraging a true mix of students worldwide.
Young people have access to vast amounts of information concerning people and events worldwide. However, the majority of this is mediated by mass communication providers, with only a fraction of this information interactive. Catalysta addresses this trend by connecting students from around the world to explore such issues as the environment, human rights, and global warming. Students integrate the investigation of an issue with the development of community-based projects in consultation with peers worldwide. Catalysta's method is to consider international and local concerns whilst engaging students on both personal and social levels.
'Our Water' is the theme of Catalysta's Spring 2003 term. Water is probably the most underrated environmental and social issue of our age. As recent international headlines attest, this is an issue that can be fundamental in galvanising public awareness of the multi-faceted challenges that face us as individuals, families, and communities. Students and teachers from around the world will connect via a secure website to explore water and its relation to issues such as scarcity, globalisation, and conflict.
Catalysta's expanded approach to each social issue includes raising self-awareness and empathy, and exploring the benefits of social action. Practitioners from a range of healing traditions provide exercises and activities for students to engage, and the works of performing and fine artists offer insight into the symbolic and living nature of water.
Your input would be invaluable. As a start-up, not-for-profit organization, your support is gratefully appreciated.
Like this page? Please link to us and let the world know!